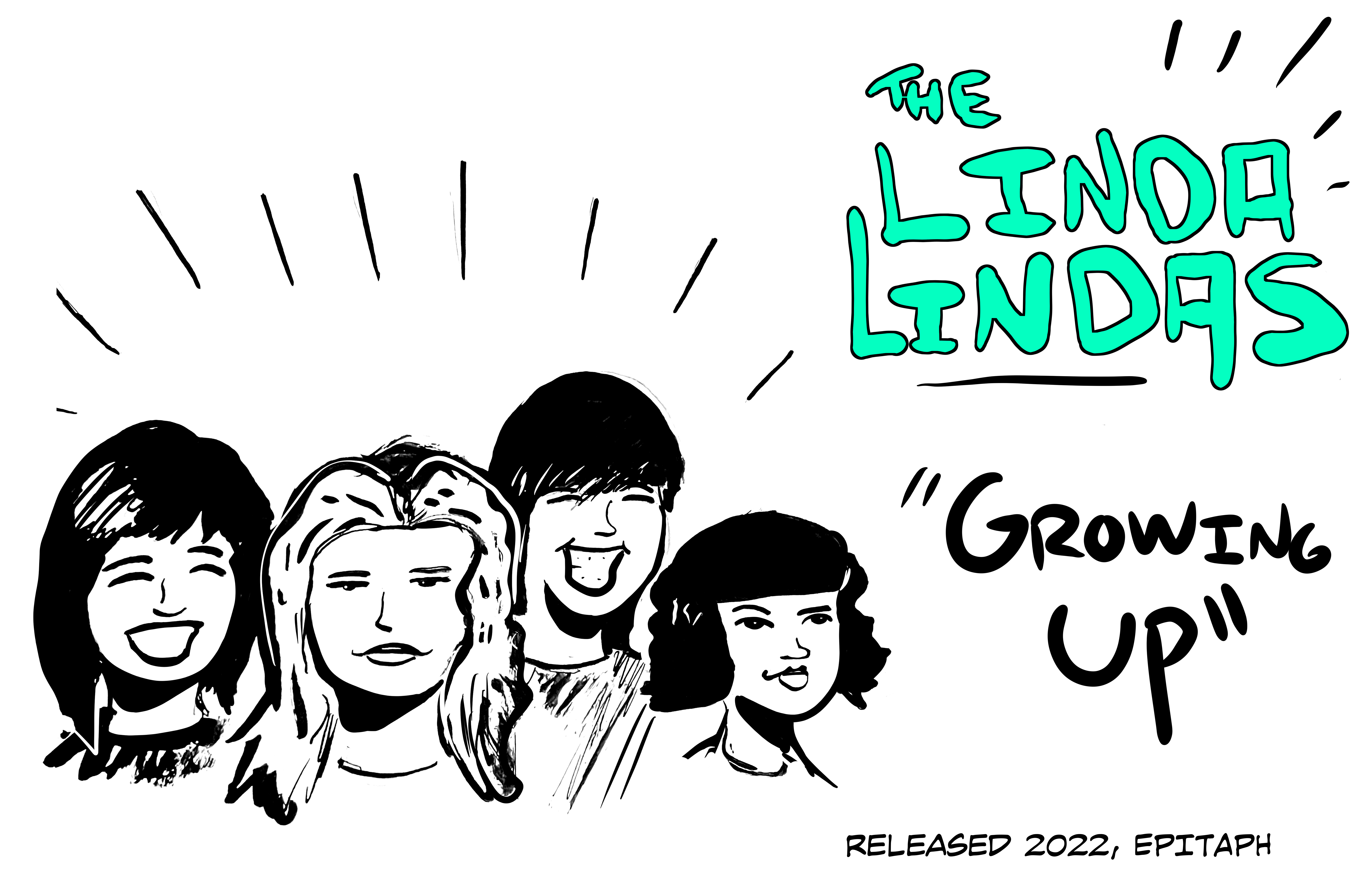 Sounds Like: Teen Dreams, Teen Screams & the future of Rock-n-roll
High School. I don't know what those words mean to you, but I'm sure they evoke something. It's such a visceral time for all of us, whichever end of the popularity spectrum you found yourself on. It was not a good time for me, if I can be candid for a second. In fact. most of my life has been a direct reaction to the person I was then. A big part of the transformation came when i discovered music as a tool to wield against my anxiety. I wonder if I had that in high school, if i was able to channel my mix of emotions into song, the way The Linda Lindas do on their stunning debut album, might things have been different?

For those unfamiliar, The Linda Lindas are punk band from Los Angeles who have been on a meteoric rise. They opened for Bikini Kill and worked with Amy Poehler. They are also not out of high school. Three of the four are still under the age of 16.

This is a fantastic album. It is also an album that sounds like it was made by teenagers. That is not a dig, far from it. That fact gives these songs an authenticity that makes them hit harder. No matter the age, this would an debut record anyone would be envious of. The tittle track alone will go down a piece of pure pop punk perfection. The chorus will get locked in your head long after the album has stopped spinning.

The opener "OH" sets the scene beautifully, with it's backing chorus and frantic delivery that evokes Kill Rock Starts in the late 90s. The record then proceeds to pack all the emotions of youth in to infectious bursts of song. The longest track is 3:29, while most hover around the two minute mark. The album closes with "Racist, Sexist Boy." While maybe not the strongest on the album, it's the most cathartic for sure. Our country is an open wound, that seems be be sliding backwards. Hearing The Linda Lindas seethe through this track, with a palpable rage, hits you hard. Why does this band, with their future ahead of them, still have to deal with a country so cruel?

The record as a whole has a great push/pull. Some tracks, like "Growing Up" and "Talking To Myself" feature bright choruses while other tracks, like "Fine" lean on a punk sneer. However, the approaches never compete with each other. In fact, they help make "Growing Up" gel as an album. It's a range of emotions, growing up, and The Linda Lindas have got the anthems to help us fight for the future we want. Lets Go!
INTUITION OF THE INSTANT
CARGO COLLECTIVE
LOS ANGELES, CALIF.