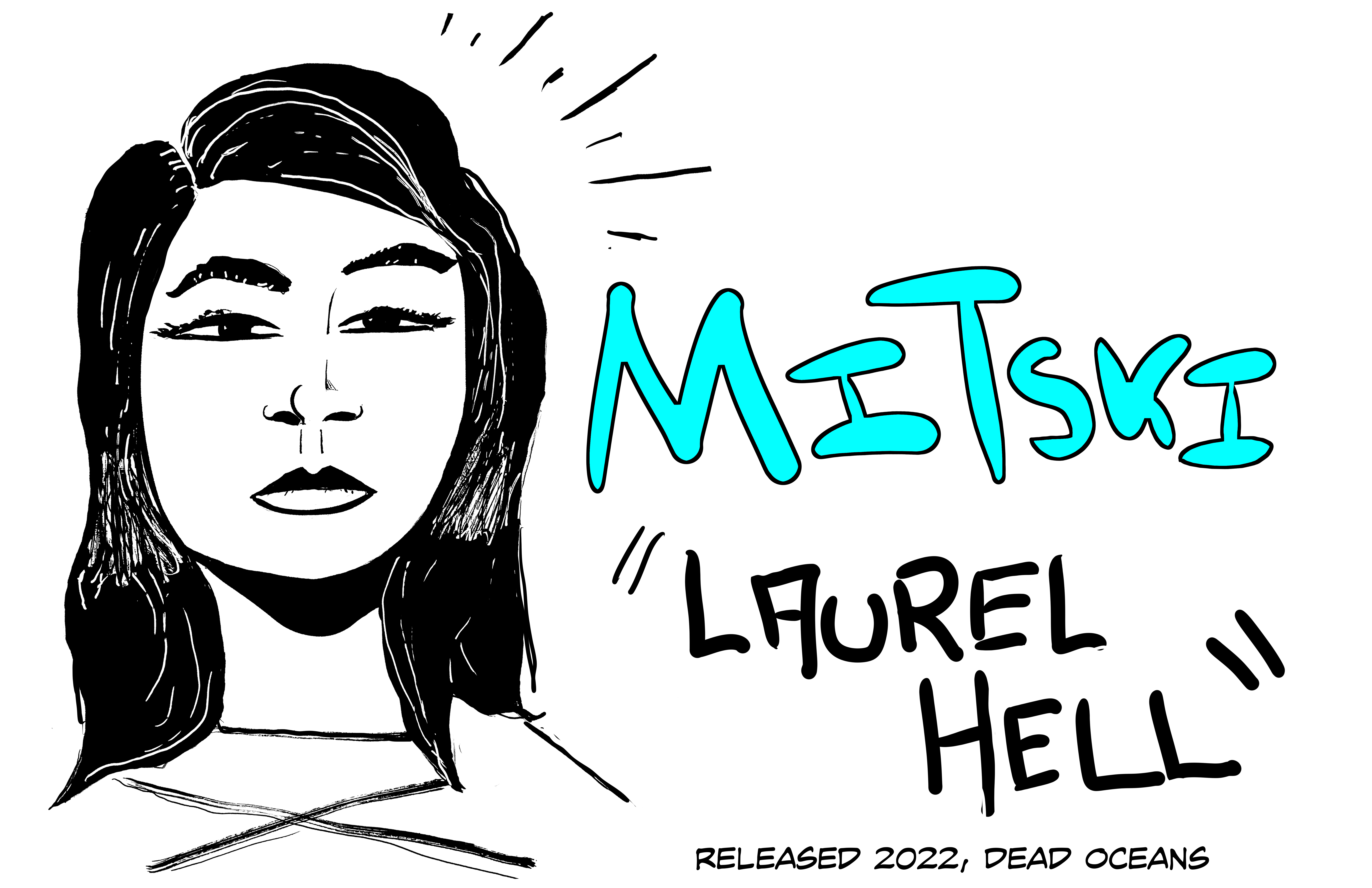 Sounds Like: A collection of dance tracks that would make the shoegaze kids look up and take notice.

Here it is folks, the first great surprise of 2022! "Laurel Hell" joins Mitski's already impeccable discography, and it's her strongest album to date. At this point, a great album from Mitski is not surprising; What is surprising is just how great - and utterly infectious- it truly is. Mitski made a full on dance record, and I don't mean that in the snooty, indie sense - where people like to label things dance music, but it's hard to imagine people actually getting down on the floor to it.

"Laurel Hell" refines the direction that Mitski started on 2018's "Be The Cowboy," making the grooves tighter and the instrumentation bolder. The songs here have layers upon layers of sound that are built with precision, and each one holds some sort of instrumental treat. From the buzzsaw guitars that would make Kevin Shields proud on "Working for the Knife," to the build of synths that ramps up "The Only Heartbreaker," this record is brimming with jaw-dropping moments that just make me smile.

Maybe the most astounding is "Should've Been Me." It begins with an almost cartoony duet of piano and percussion that feels at odds with the gothic grandeur that came before, like something that would feel more at home in Frank Zappa's discography. But then the orchestration swells, and the track is transformed, and that percussive punctuation is now the song's needed lifeline. It's astounding how many ideas come together in this one song to make a great three minute piece of pop perfection.

"Should've Been Me" should be an outlier, but almost every song here comes together in the same dramatic fashion. For example the album's closer, "That's Our Lamp," builds from a standard Mitski tale of heartbreak to a complete disco bop and finally an all-out dance party, with the line "that's where you loved me" getting swallowed by the cacophony. All this happens in just over two minutes.

Lyrically the songs swirl more around heartbreak than ever before. It's not new subject matter for her, but there could be a case to be made that this is her darkest record, thematically speaking. Which makes it's addictive quality all the more remarkable. What's fascinating is how the dark themes aren't betrayed by the music, danceable as they are. I wouldn't say these are bright, sunny sounds inhabiting these tracks, and yet the album is joyful. A lesser talent couldn't have made that balance work so well.

With "Laurel Hell," Mitski has crafted a flawless record that invites us to have a dance off with her anxieties, and everybody wins in the end.
Find "Laurel Hell" on Mitski's Bandcamp Page!
INTUITION OF THE INSTANT
CARGO COLLECTIVE
LOS ANGELES, CALIF.