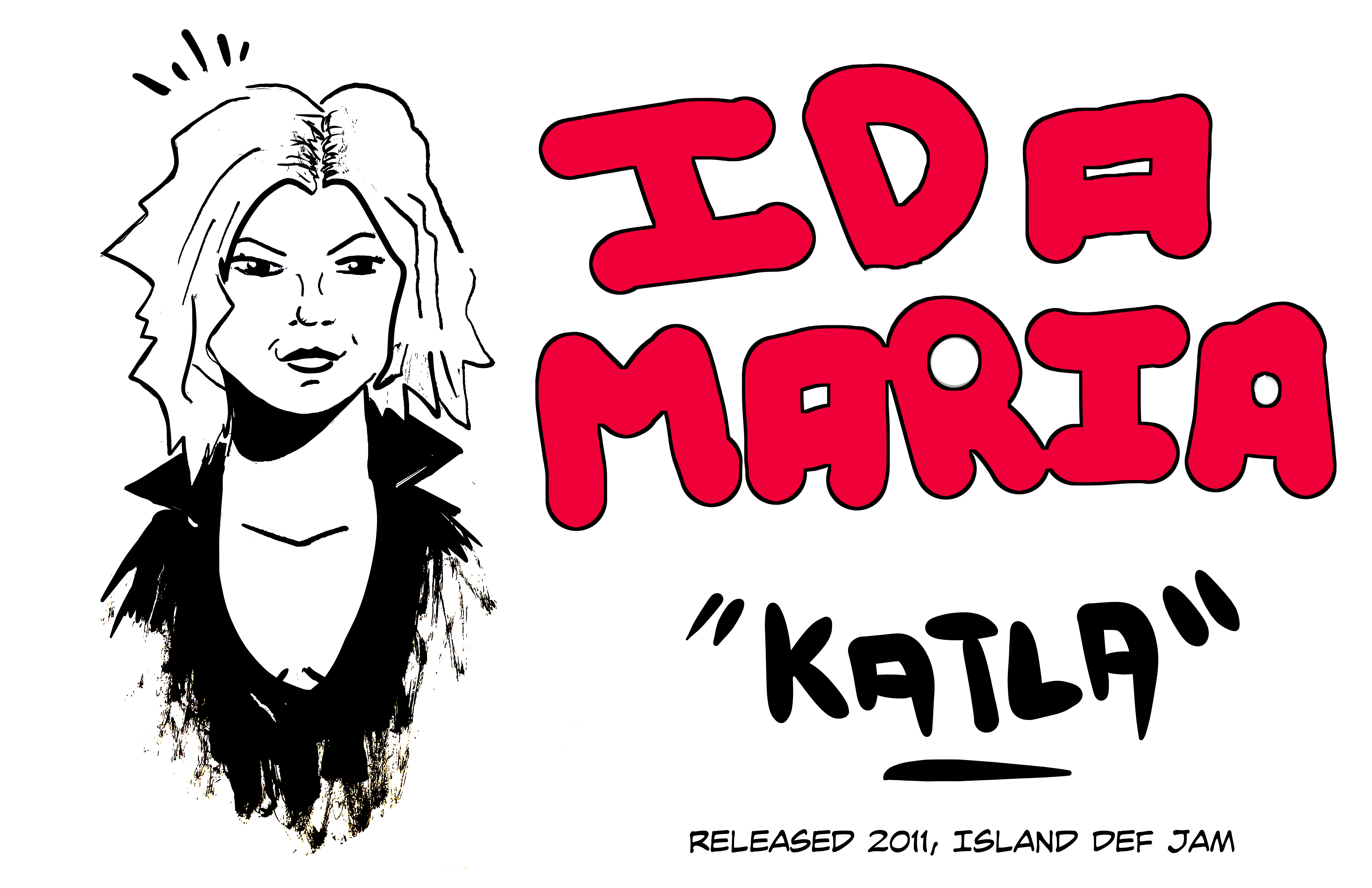 Sounds Like: Boom! Pow!

Ida Maria is one of those artists that I will always check out anything they release, and that's mainly on the strength of "Katla." Ida Maria, born Ida Maria Børli Sivertsen, had a strong debut with "Fortress Round My Heart," and many of the songs got scooped up for use in film & television. "Katla" is her second album, and it pick ups where that fantastic record left off. The different is "Katla" is louder, brattier and just more brazen, which is surprising given her debut had "I Like You So Much Better When You're Naked." The Norwegian Ida Maria took the name "Katla" from an active volcano in Iceland. There is no more fitting moniker, as this album absolutely erupts.

The record starts with the vulnerable "Quite Nice People," an endearing track that feels like it was recorded in one take, no edits. It may seem like an odd opener, but its the perfect rope-a-dope, as "Bad Karma" then launches out in the second slot. This is where the album takes you by the throat, and unfolds a flawless run of songs that are a mix of swagger, sex and a cheeky sense of humor. "Bad Karma" is your payback anthem, while "10,000 Lovers" handclaps all over your ex. "Cherry Red" might be favorite track, with it's saucy innuendo and "lust for Life" beat" "Let's Leave" keeps tempo up, chugging along until it absolutely explodes into the chorus. I promise you, you'll be signing along with this whole album.

The album takes a shift on track 5 with "I Eat Boys Like You For Breakfast." Borrowing a full Mariachi sound as the song promises delicious vengeance. On a different album, it might stick out in the wrong way, but here it's a nice breather that still carries the same exuberant sass that has binds "Katla." Now, at this point the last thing you'd be expecting is a ten minute dirge that descends into absolute madness, but that's what we get in "Devil." Its the exclamation point for all that came before, and feels earned as the noise matches all the anger and betrayal that comprises the first half of the album.

The last two tracks really feel like a coda, that harken back to "Quite Nice People." "My Shoes" drops all of the macho pretense, and is a lovely little confessional of uncertainty. "Gallery" closes the album and is a bluesy shuffle that foreshadows some of styles Ida Maria would explore more in depth with her 2016 album "Scandalize My Name"

"Katla" is album of pure unadulterated emotional energy. It's eighteen espresso shots of sound. This album was my go to during a time in my life when I was working a lot of overnight shifts, resetting grocery displays. This was the failsafe record, for when I needed a jolt. "Katla" is the perfect summer album, but just be warned - it will leave teeth marks.
INTUITION OF THE INSTANT
CARGO COLLECTIVE
LOS ANGELES, CALIF.